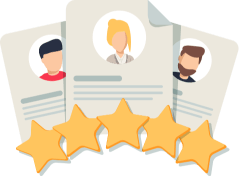 Latest Customer Reviews
Read More

How Much
Can I Tow?
Learn More

We Buy
Used RVs
Sell My RV

We Can
Finance Anyone
Learn More
Family RV Sales in Airdrie, AB
Family RV Sales is your local RV Dealer in Airdrie, AB. We have some of the top brand name RVs for sale at incredible prices. As your favorite new and used RV dealer in Airdrie, AB, we are dedicated to providing you with the top name brands in the RVing industry! Whether you are looking for an awesome RV for a long-term road trip, or a smaller or more lightweight RV for the occasional weekend getaway, Family RV Sales is here to provide you with some outstanding options and deals that you just won't find anywhere else.
Get on board with the RVing life and let us help get you into the RV of your dreams! Stop in today to see all our RVs, and contact us for more information.
Learn More
Family RV has an amazing staff! They were able to help us find a trailer that was in our budget and met all our needs. Thank you Family RV!